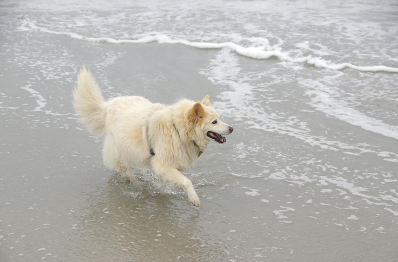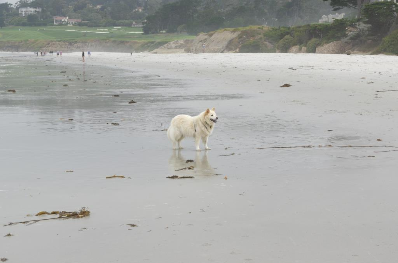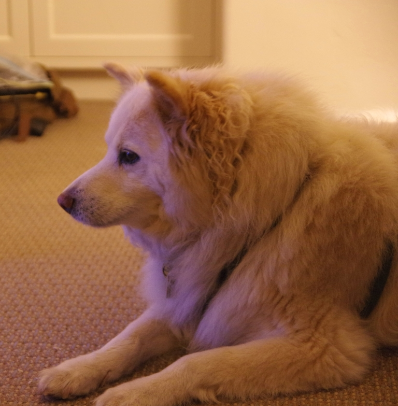 Titus relaxes after enjoying a delicious dinner of roast salmon, steamed brown rice, and milk.
Hurry Daddy! Hurry Mommy! We are almost at the Ocean!
Carmel-by-the-Sea

is one of the most dog-friendly communities in the United States. An easy 2-hour drive for my Pleasant Hill home, Carmel is a wonderful and relaxing short vacation getaway for the entire family, Titus and other canines included! We always stay at Doris Day's wonderful

Cypress Inn

; so nice to be warmly welcomed back by the Inn's staff on our return visits. Carmel's beautiful Pacific Ocean beach is off leash for dogs ... And my-oh-my, during his time on Earth, did Titus love the Ocean. (And yes, he loves the fabulous new Oceans in Doggie Heaven.) See you at Carmel!
Visit Carmel and the Ocean with Titus the Dog: July 2014

In Memory of Titus the Dog: July 30, 2005 - September 21, 2014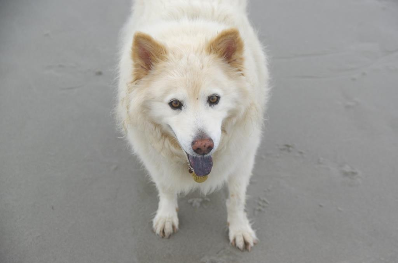 Titus finishing up a good night's sleep after a fun day in Carmel.
Such wonderful memories!